Responsive Data Launches Networker Central™
The All-In-One Digital Marketing Platform with AI-Powered Features, Including AIYVA™ - Your AI Virtual Assistant.
Mesa, AZ - Responsive Data LLC, a prominent digital marketing solutions provider, is thrilled to announce the launch of Networker Central, an all-in-one digital marketing platform designed specifically for Network Marketers and Entrepreneurs. The platform is equipped with AI-powered features, offering a complete solution to manage and grow all aspects of their businesses. With its user-friendly interface and advanced tools, Networker Central aims to increase productivity and streamline operations, making it the ultimate solution for businesses looking to take their digital marketing to the next level.
Networker Central provides businesses with a wide range of professional websites across multiple verticals, including a website builder to customize sales funnels to fit specific business needs. The platform features an integrated contact management system and email follow-up tools to streamline day-to-day operations, along with a mobile app that enables prospecting on the go. Whether you need to grow your client base, manage contacts, or follow up with prospects, Networker Central offers a comprehensive suite of tools to help businesses stay connected and succeed.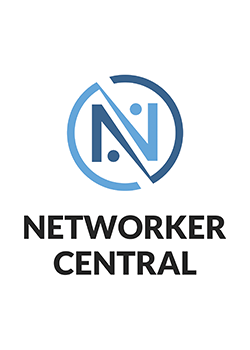 AIYVA, Your AI Virtual Assistant, is integrated throughout Networker Central, providing businesses with an AI-powered assistant to handle tasks such as writing emails, creating text message templates, writing phone scripts, and building websites. AIYVA saves businesses time and frustration by providing suggestions for writing compelling subject lines and email content, proofreading existing content, and recommending improvements.
"Our goal with Networker Central is to make it easy for businesses to manage and grow their business from one platform," said Dennis Seifert, President & CEO of Responsive Data LLC. "With our AI-powered tools, businesses can streamline their operations, save time, and increase their ROI. And with the addition of AIYVA, businesses now have a virtual assistant to help them manage their operations more efficiently."
Networker Central's Team Sharing feature is a game-changer for groups of any size. This feature allows creation of custom websites, sales funnels, email and text message templates, scripts, and even step-by-step video-based training modules, and with a click of a button, duplicate everything throughout an entire organization. What once was only available to large organizations and corporations, is now available to anyone.
"Duplication is key in Network Marketing, and this new feature will revolutionize the industry, by allowing teams of any size to easily duplicate their successful strategies throughout their entire organization.", said Dennis Seifert.
Responsive Data is also launching a lucrative affiliate program for Networker Central and seeking partners and influencers to promote the platform. The affiliate program is completely free, offers a generous commission structure for referrals, making it an excellent opportunity for anyone to earn extra income without competing with their current network marketing opportunity.
"We're excited to announce the launch of Networker Central and the beginning of a new era in network marketing," said Dennis Seifert. "Our innovative AI-powered platform and team sharing features are the future of the industry, empowering our customers and affiliates to achieve unparalleled success. We look forward to collaborating with them to transform the industry and drive it forward into this exciting new era."
Responsive Data is offering a risk-free 14-day satisfaction guarantee with Networker Central. If you are not 100% satisfied with the platform, you can receive a full refund.
To learn more about Networker Central and sign up for the platform, visit NetworkerCentral.com.
For More Information, Contact:
Dennis Seifert
President & CEO
Responsive Data, LLC
3514 N Power Rd, Ste 115
Mesa, AZ 85215
(888) 455-3237
info@responsivedata.com
https://www.ResponsiveData.com